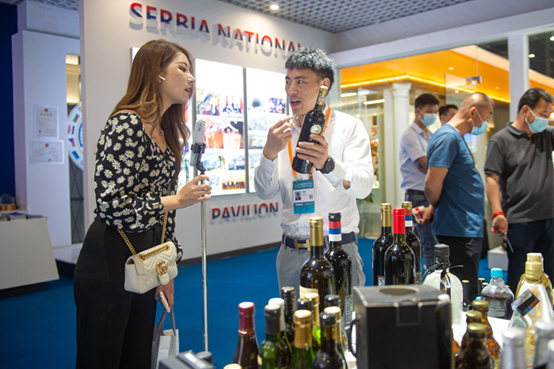 On June 8th, exhibitors introduced wine products from Serbia through live broadcast.
On the same day, the second China-CEEC Expo opened in Ningbo, Zhejiang Province. With the theme of "building a new pattern and sharing new opportunities", the Expo has set up three exhibition areas, namely, the Central and Eastern Europe Exhibition, the International Consumer Goods Exhibition and the Annual Exhibition of Imported Goods, and will carry out forums, economic and trade cooperation and other activities. The Expo will last until June 11th.
Xinhua News Agency reporter Jianghan photo
This article is reproduced, please inform us if there is any infringement, it will be deleted at the first time!